Coming back from Microsoft Ignite in Chicago this past week, I'm now even more excited about Power BI with Project Online. Natural language query is impressive, and the drill-through dashboards look great as always, but what really got me this week was the experience across devices. Allow me to demonstrate.
Here is our standard Power BI dashboard for Project Online shown in a browser (the new Microsoft Edge browser, no less).
Next up is the Power BI app for iPad. As you can tell the experience here is also excellent. It even resizes the charts to fit them nicely on the page.
At the Ignite conference, Microsoft announced the Power BI Preview App for Windows (shown here on my Surface Pro 3). It too does a great job of displaying the dashboards.
Finally, the iPhone aligns the charts in a single column for a nice experience on a smaller screen. The Apps for Windows and iPad/iPhone don't yet have natural language query, but they all make it very easy to quickly access pre-built Power BI dashboards across mobile devices.
At a later date, we will explore the details of Power BI a bit more and how to put the dashboards together, but as you can see from the above, the existing dashboards work exceptionally well in the new cloud-first, mobile-first world. Please visit Microsoft's Power BI blog for more information and links to download the above apps.
About Sensei Project Solutions
Sensei Project Solutions, a Finalist for the 2015 Microsoft Project and Portfolio Management (PPM) Partner of the Year, focuses on bringing Instant Productivity to your team. Our mission is to help individuals and organizations be more productive so that they can achieve their greatest potential. As a Gold certified Microsoft Partner and Registered Education Provider (R.E.P.) with the Project Management Institute (PMI®), Sensei offers a complete set of services and products for a successful Microsoft PPM deployment. Our guiding principles for Proactive PPM follow best practices and industry standards aligned with the Project Management Institute (PMI) and Gartner, enabling organizations to manage resource demand, obtain business intelligence that facilitates better decision making, increase business effectiveness by easily connecting people, and become self-sufficient with PPM processes and solutions. In short, Sensei helps organizations achieve Instant Productivity.
About Kenneth Steiness, PMP/PMI-SP MCP MCT, Managing Partner & VP of Delivery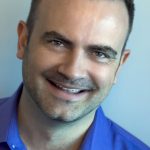 Kenneth Steiness is an industry expert on Microsoft Project and Project Server and has worked in the project management and scheduling field for over 19 years. He has managed customer engagements in over 13 countries worldwide and throughout the United States. His focus is on process and the discipline of PPM and scheduling whenever he engages with clients to deploy Microsoft Project and Project Server or teaches classes on the subject. Kenneth has presented at world-wide conferences for Microsoft and PMI; and to many Microsoft Project User Groups over the years.