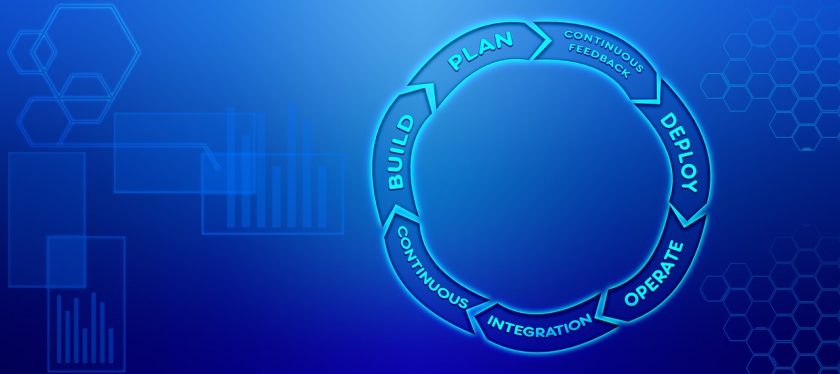 Sensei announces Agile PPM Update for Microsoft Project Online
by Steve Caseley
Sensei Agile PPM
Sensei's Agile PPM plug-in extends the agile features of Microsoft Project to provide all the functionality needed to manage and deliver iterative projects; whether you're using Scrum or Kanban.
With this capability inside Microsoft Project, your organization can manage agile and traditional projects in a single tool for a complete view of the portfolio of projects and resources. Your teams can do it all in Project or continue to work in JIRA or Visual Studio Team Services and synchronize releases, sprints, stories and resource assignments to Microsoft Project for a complete view of all work in the company. Users can either track time in an integrated timesheet in Project Online or continue to update status in their existing agile tools.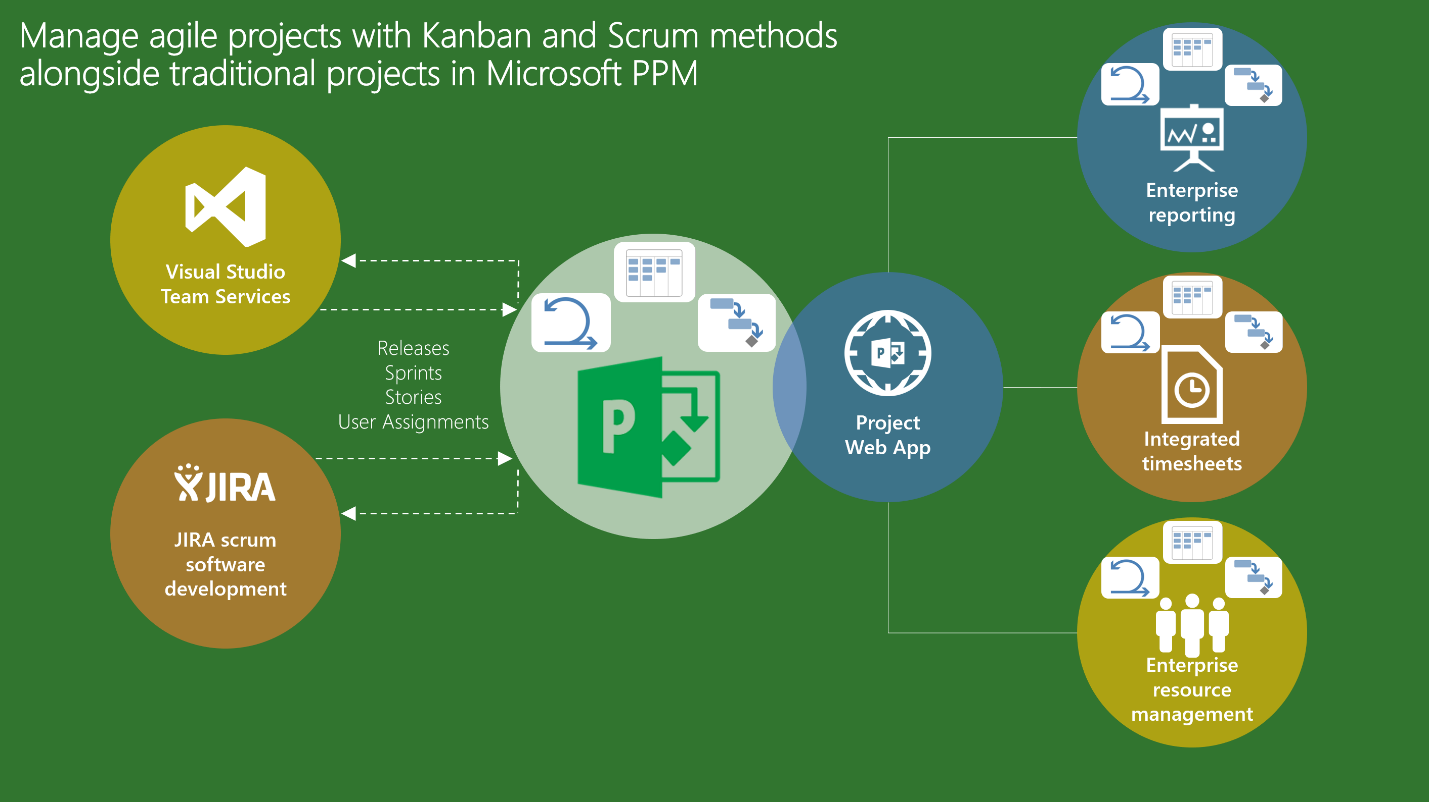 Figure 1
Visual Boards
On the Product Backlog Board, you can see the complete backlog, including how stories are scheduled for specific iterations. New stories are easily added to the backlog and the 'drag-and-drop' interface allows you to manage the backlog by assigning stories to an iteration.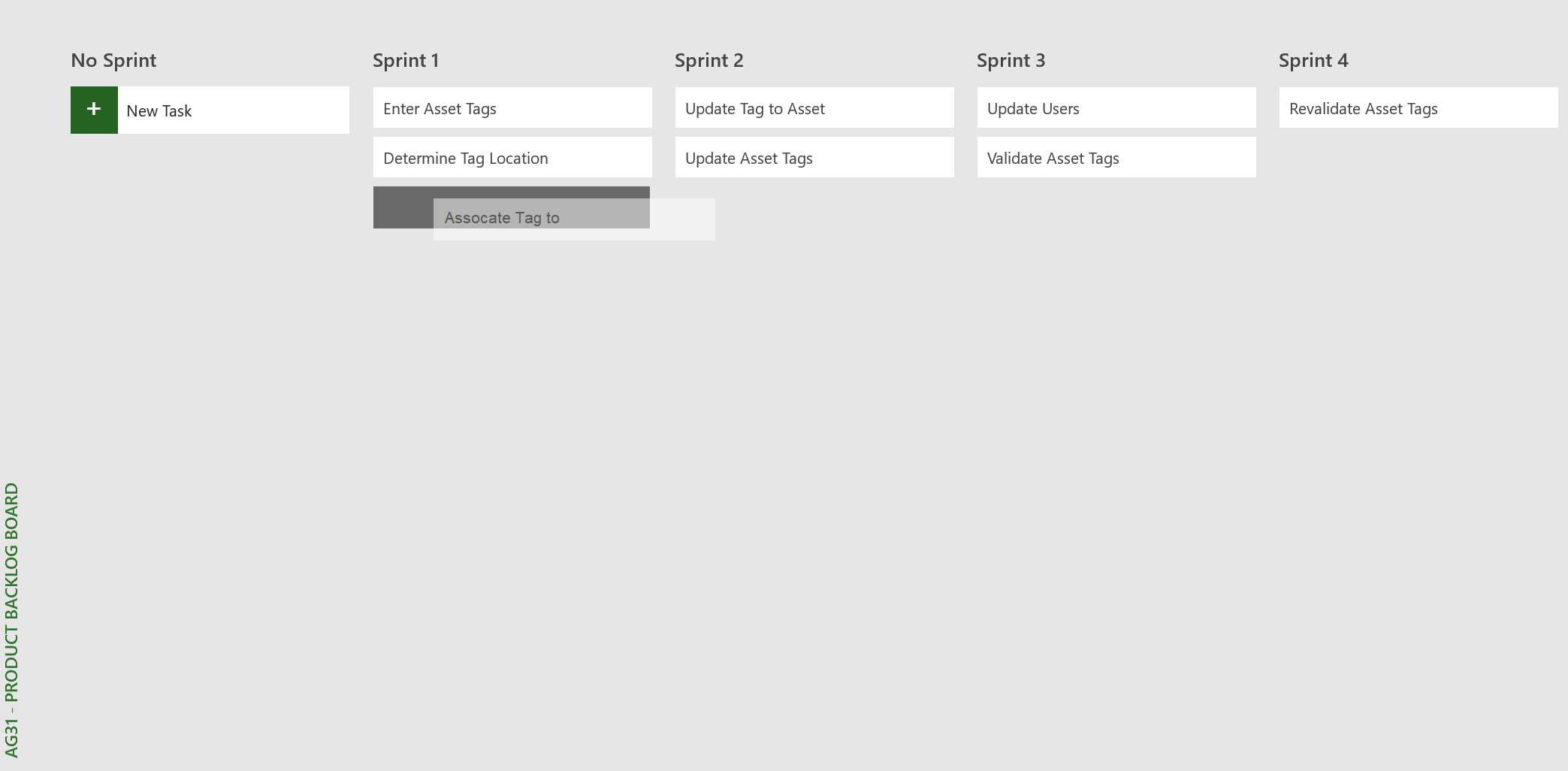 Figure 2
The Current Sprint Board allows us to view and manage the status of all the work within the current iteration. Changing the status of a story is as simple as dragging and dropping. If during the daily standup you learn that the development of a story is complete you simply drag it to the next column.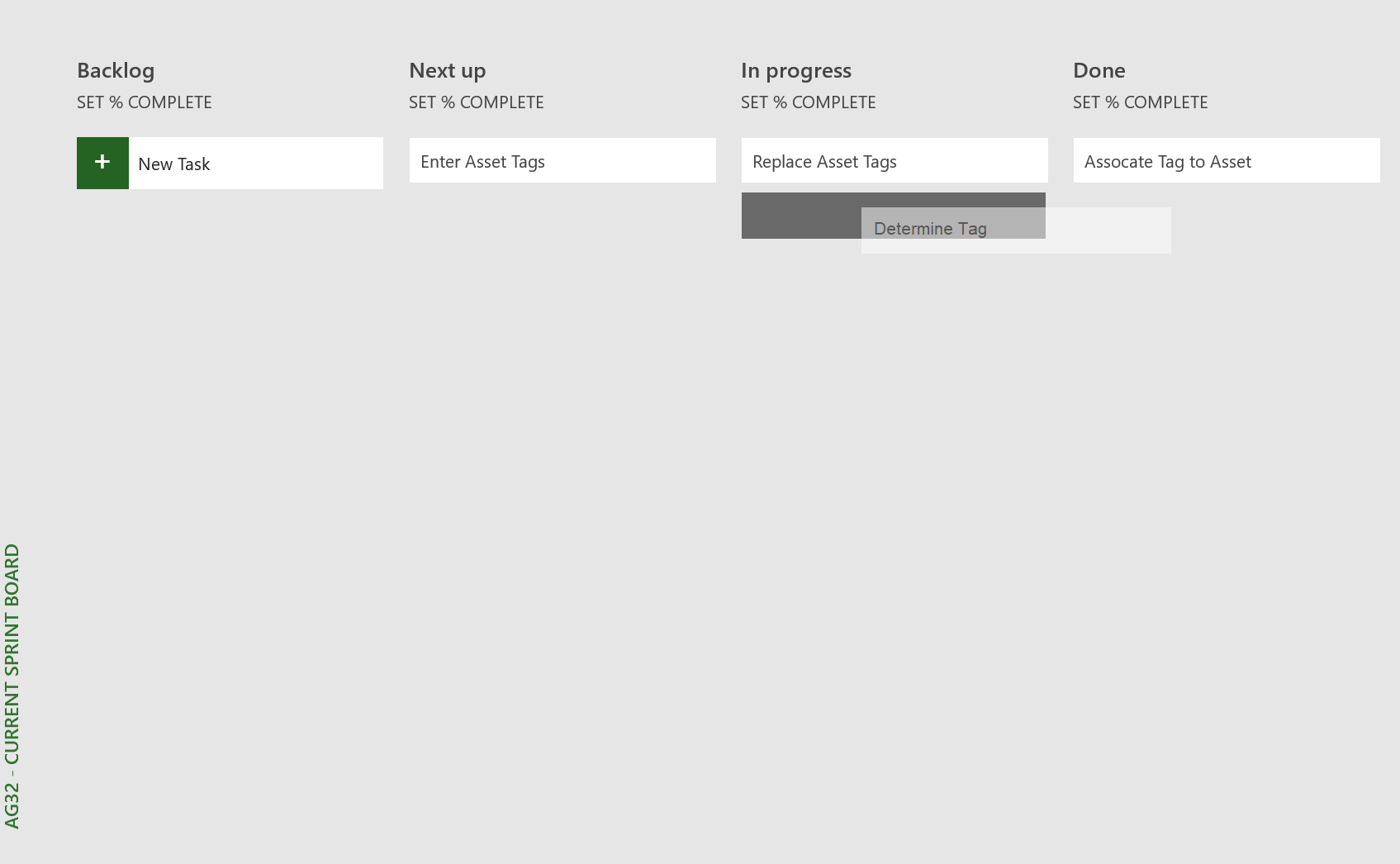 Figure 3
Agile Views
Agile PPM contains additional views to allow you to do a deeper dive into each story and maintain additional details. For example, in the Product Backlog view, we can associate a story with an epic or add additional details related to the Story Type, Priority or Status. This view is also very useful for reviewing and validating that the Story Point count for each iteration is within the team's velocity.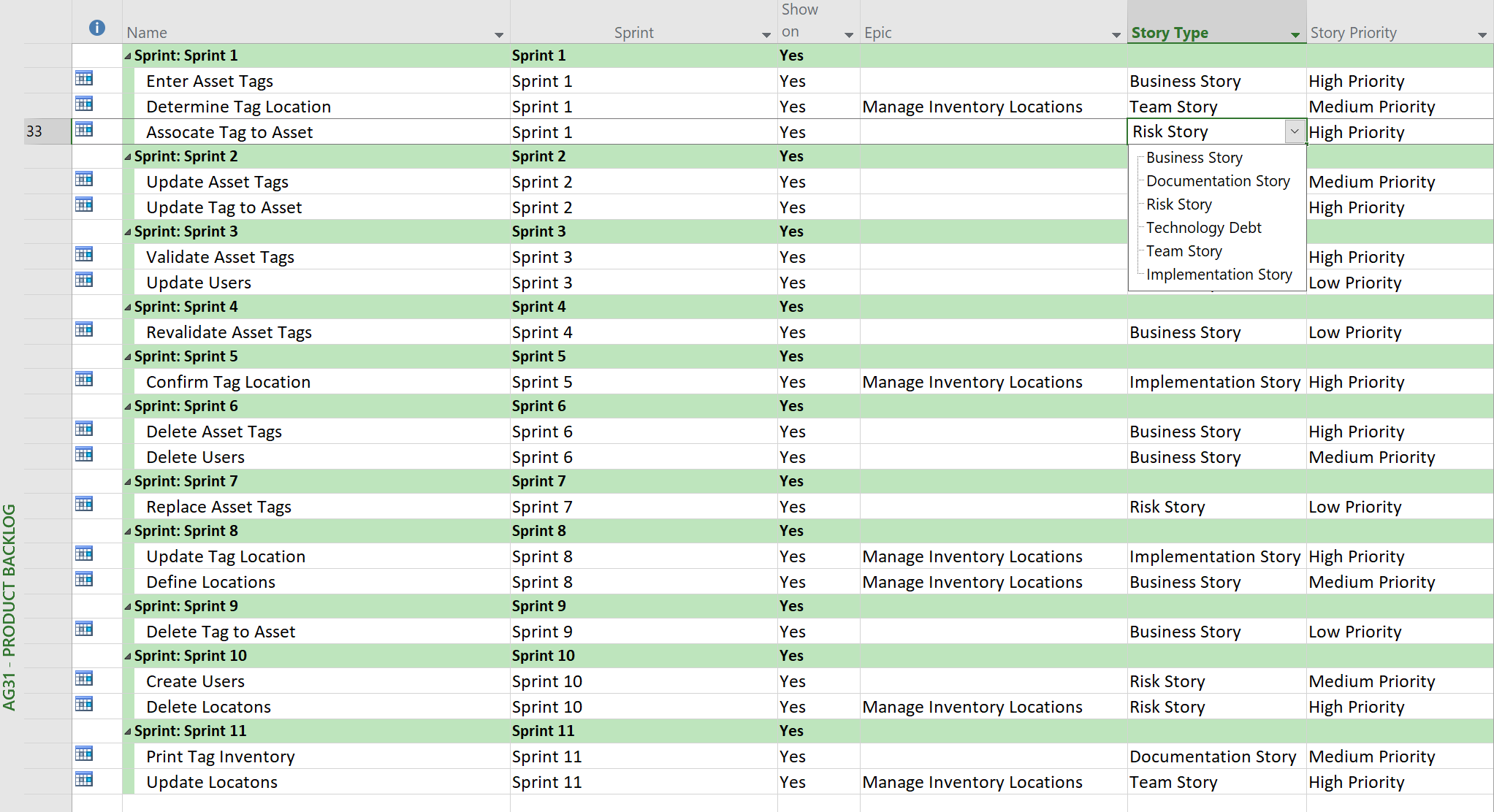 Figure 4
Additional views allow you to manage the details related to the Current Sprint, see the entire Story List and view stories in the context of their Epics.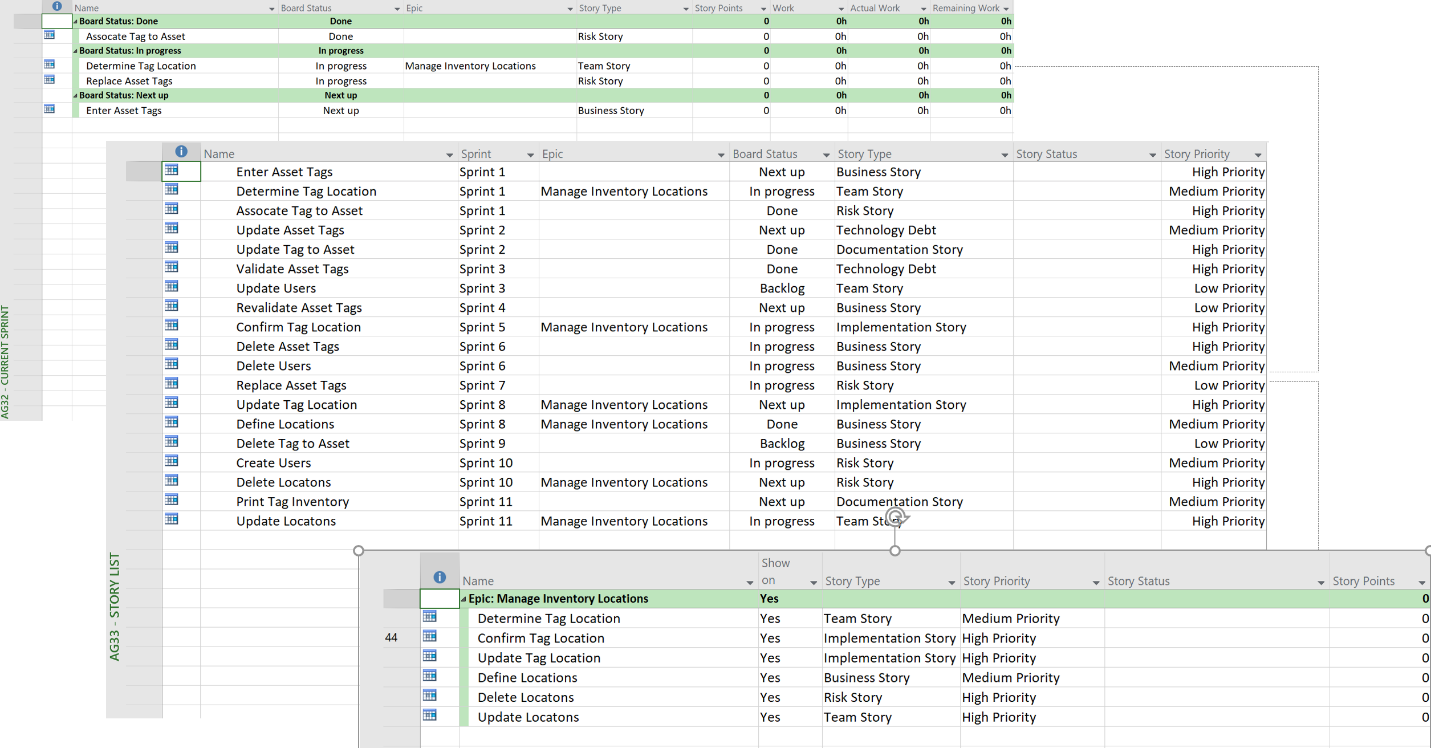 Figure 5
Process Validation
The built-in process support helps the Scrum Master or Product Owner manage the Product Backlog and validate the readiness of the stories for the next iteration by applying highlighting stories in the backlog that are of interest for the current grooming activity.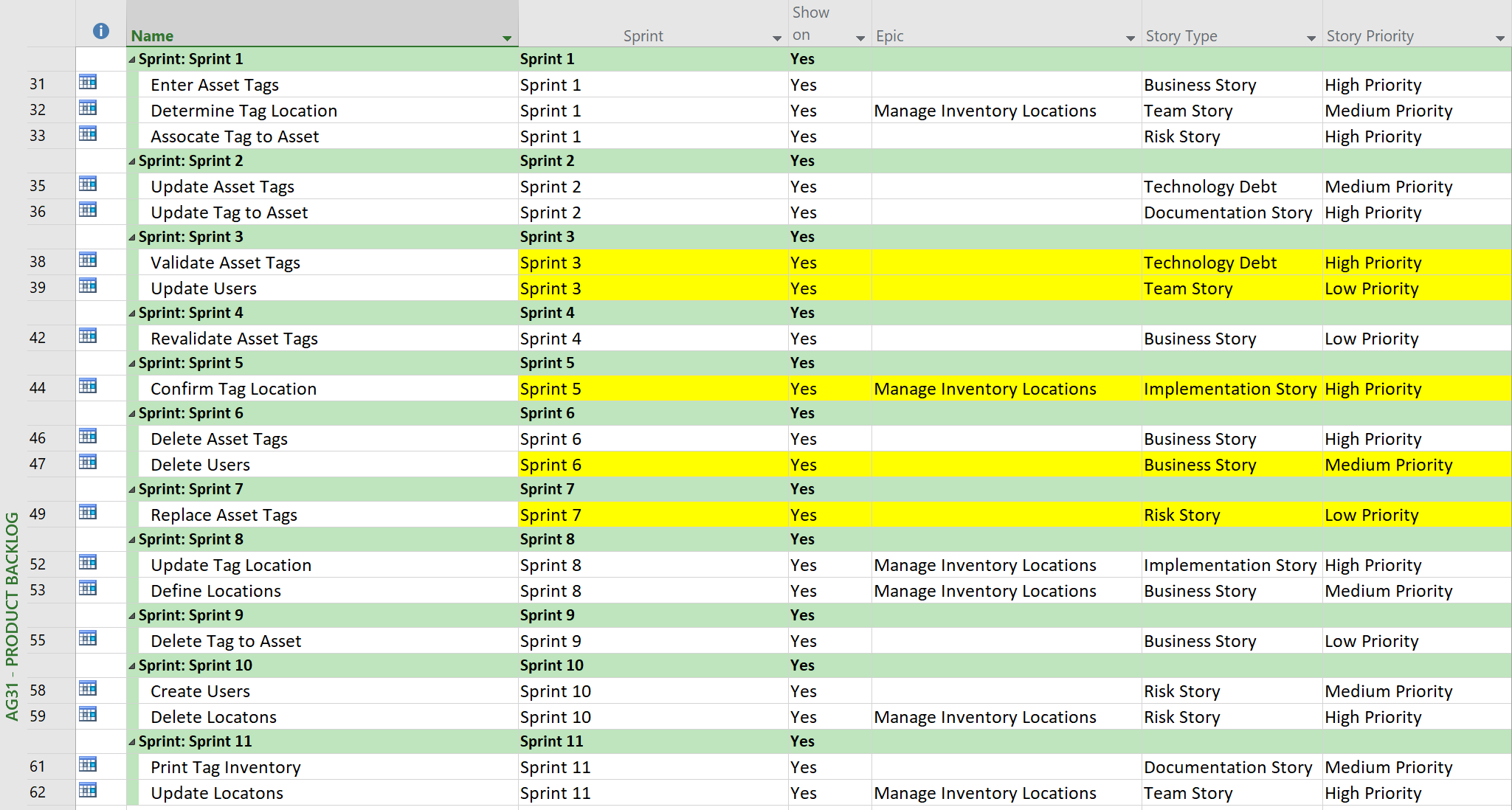 Figure 6
Hybrid Delivery
The Scrum Gantt Chart allows us to use the full functionality of Microsoft Project to manage any additional work that is not defined by a story.  This view supports managing the more traditional work portions with effort-based, dependency-driven tasks; in parallel with fixed duration stories in defined iterations.

Figure 7
Agile Reports
A wide range of Agile reports are available to allow you to view the all-up status for the project as well as sprint specific reports which burn-down stories or work.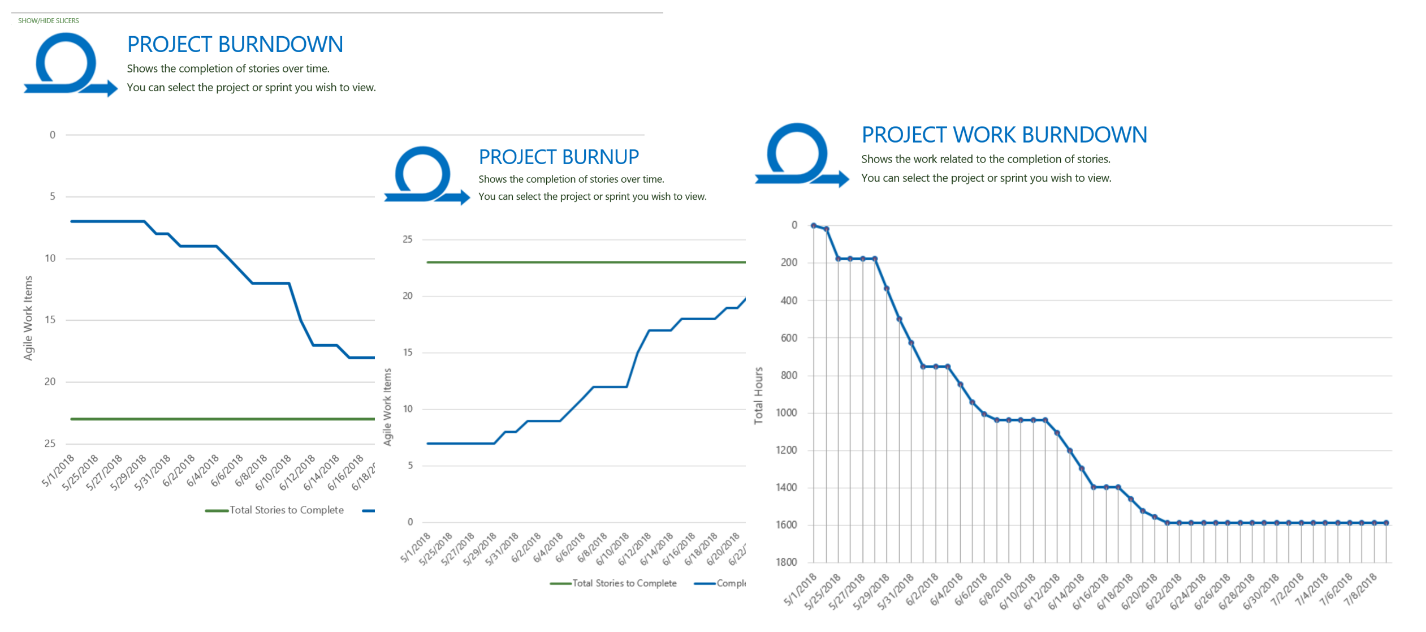 Figure 8
Project Web App Support
Sensei's Agile PPM extends this Agile functionality to Project Online and allows the team and key stakeholders to view the product backlog, epics, iterations and stories directly in Project Web App alongside all the other work and projects.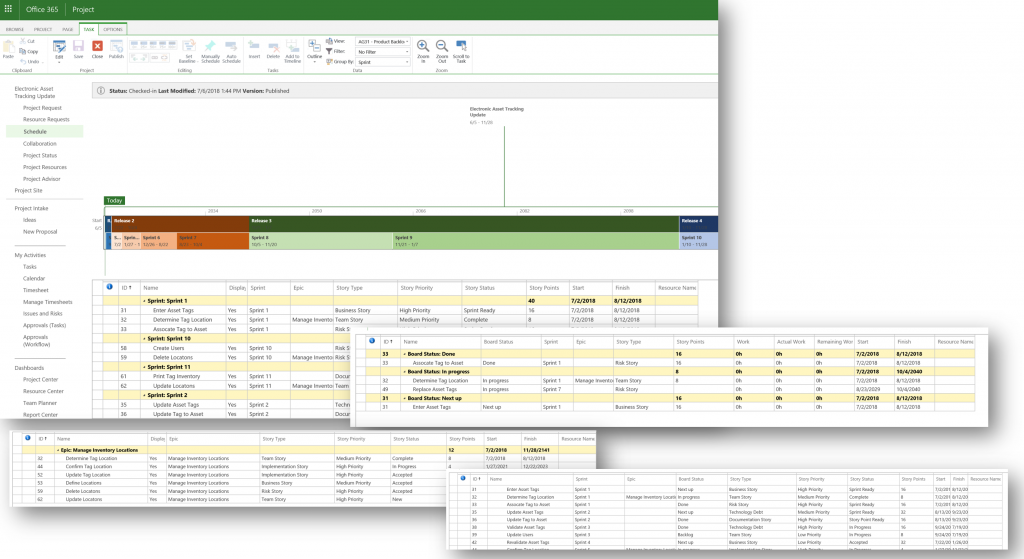 Figure 9
JIRA and VSTS Integration
If your organization is already using other agile tools; your teams can continue to use these and simply synchronize the project data into Microsoft Project. That way, you get a complete overview of all work being done in the organization, regardless of whether you manage some in Jira, Visual Studio Team Services or natively in Microsoft Project.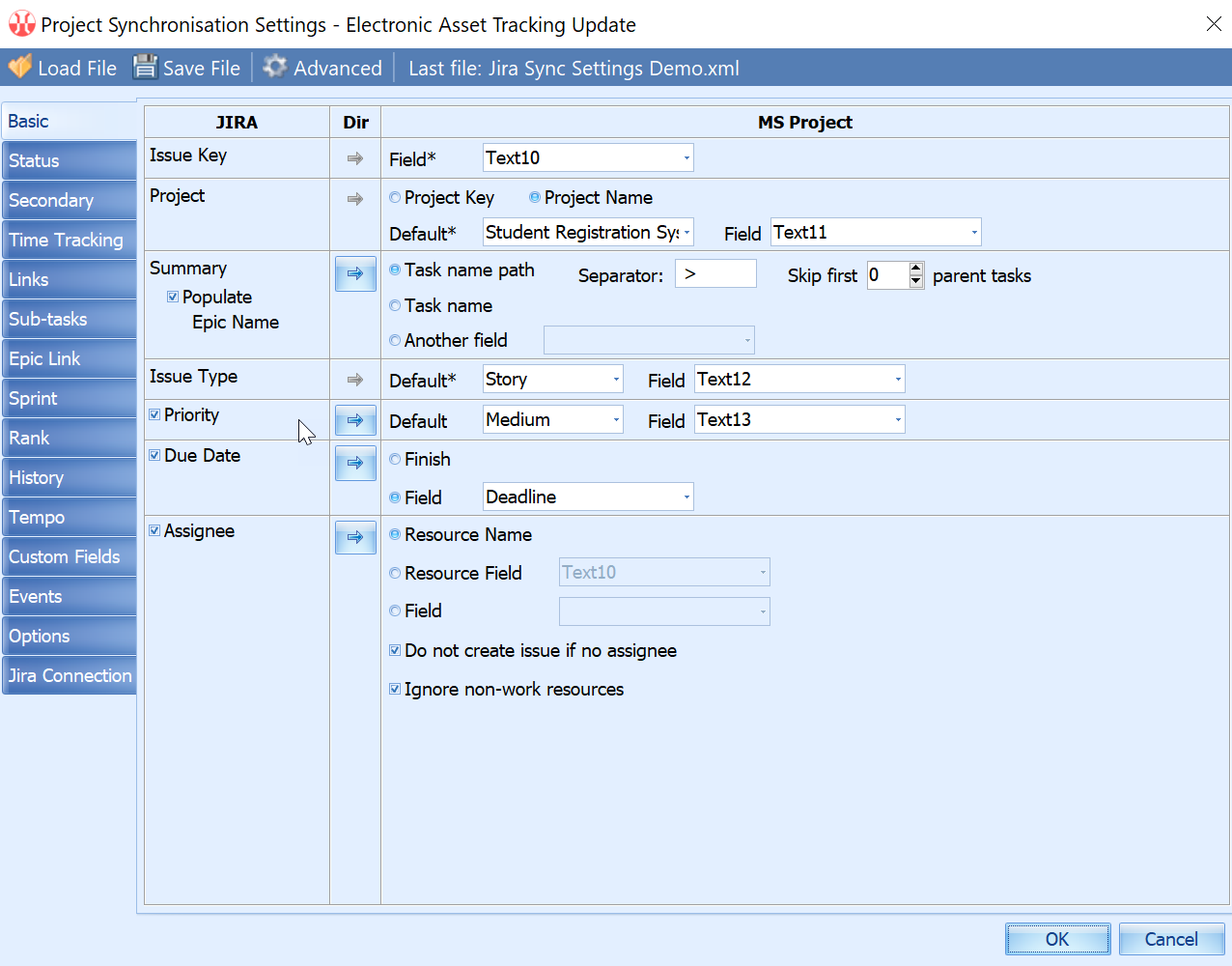 Figure 10
The Sensei Agile PPM plug-in is included in the Sensei PPM Beacon Solution, which is a complete Best Practices configuration; or it can be deployed as a standalone product into your existing Project Online environment.
If you want to learn more about this Agile PPM plug-in or any other Microsoft PPM solutions; please don't hesitate to reach out to us and we will be happy to engage with you and help you to be successful with Microsoft PPM.
About Sensei Project Solutions
Sensei Project Solutions, a Finalist for the 2017 Microsoft Project and Portfolio Management (PPM) Partner of the Year, focuses on bringing Instant Productivity to your team. Our mission is to help individuals and organizations be more productive so that they can achieve their greatest potential. As a Gold certified Microsoft Partner and Registered Education Provider (R.E.P.) with the Project Management Institute (PMI®), Sensei offers a complete set of services and products for a successful Microsoft PPM deployment. Our guiding principles for Proactive PPM follow best practices and industry standards aligned with the Project Management Institute (PMI) and Gartner, enabling organizations to manage resource demand, obtain business intelligence that facilitates better decision making, increase business effectiveness by easily connecting people, and become self-sufficient with PPM processes and solutions. In short, Sensei helps organizations achieve Instant Productivity.